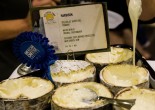 Last week the American Cheese Society held its 32nd annual conference and competition (aka Cheese Camp) in Providence, Rhode Island. 267 cheese companies submitted 1779 products for judging.  For cheesemakers, entering their items for ACS ...
Aug, 05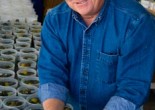 COME MEET DAVID EHRETH AND TASTE HIS DELICIOUS SONOMA BRINERY PICKLES AT OUR 8TH ANNIVERSARY FESTIVAL ON SATURDAY, JUNE 8TH AT CHEESE PLUS https://www.facebook.com/events/167345280099231/ At the ripe age of ten David Ehreth unknowingly had found ...
May, 20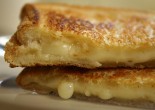 April is National Grilled Cheese Month and we're looking for your tastiest, most deliciously gooey, cheesy, satisfying Grilled Cheese Sandwich Recipe.  Let yourself go with reckless abandon – blue cheese, bacon, chutney, and peanut butter, ...
Apr, 01