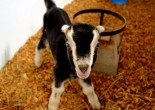 This summer I travelled up the Northern California coast on a journey to visit a handful of food artisans ending ultimately in Portland, Oregon.  My 5-day, 900-mile journey took me up to Humboldt County to ...
Sep, 11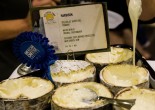 Last week the American Cheese Society held its 32nd annual conference and competition (aka Cheese Camp) in Providence, Rhode Island. 267 cheese companies submitted 1779 products for judging.  For cheesemakers, entering their items for ACS ...
Aug, 05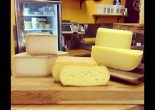 Our April Cheese of the Month Club features 3 of our seasonal favorites which all happen to be American made.  For more information about subscribing to our Cheese Club please follow the link here http://cheeseplus.com/wp-content/uploads/cotm-120208.pdf. ...
Apr, 08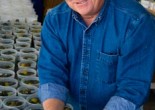 COME MEET DAVID EHRETH AND TASTE HIS DELICIOUS SONOMA BRINERY PICKLES AT OUR 8TH ANNIVERSARY FESTIVAL ON SATURDAY, JUNE 8TH AT CHEESE PLUS https://www.facebook.com/events/167345280099231/ At the ripe age of ten David Ehreth unknowingly had found ...
May, 20