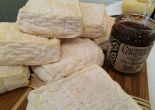 Rosie's Robiola Boxcarr Handmade Cheese Cedar Grove, North Carolina Pasteurized Cow Milk Italian cheesemakers Allesandra and Micheal (former geologist and chef) merged their love of science, food and mountain living to create a truly delightful ...
Oct, 12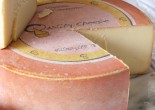 Black Goat Prairie Fruits Farm and Creamery Champaign, Illinois Pasteurized Farmstead Goat Milk Here's a tasty little soft ripened goat cheese from the heartland of America. The name of the farm says it all – ...
Aug, 11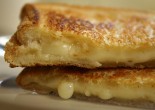 April is National Grilled Cheese Month and we're looking for your tastiest, most deliciously gooey, cheesy, satisfying Grilled Cheese Sandwich Recipe.  Let yourself go with reckless abandon – blue cheese, bacon, chutney, and peanut butter, ...
Apr, 01