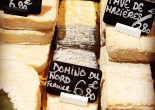 Paris has more than 100 cheese shops, not including grocery stores.  Let that sink in a bit… Now count how many cheese shops there are in San Francisco, or New York, LA, Austin, Chicago, Portland… ...
Mar, 21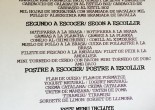 After travelling from San Francisco to Barcelona, we checked into our apartment, hopped in the shower, and headed out for our first meal of the trip. Luckily for us, our apartment, located in the off ...
Oct, 15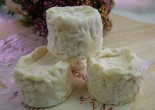 A soft dense sheep cheese from the region near Roquefort in France.  We like to think of it as a sheep milk Crottin, all soft and wrinkled with a sweet milky layer of cream near ...
Jan, 07