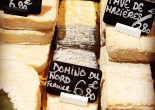 Paris has more than 100 cheese shops, not including grocery stores.  Let that sink in a bit… Now count how many cheese shops there are in San Francisco, or New York, LA, Austin, Chicago, Portland… ...
Mar, 21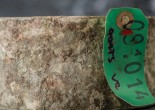 Gisele Boston Post Dairy Enosburg Falls, Vermont Pasteurized Cow and Goat Milks Boston Post Dairy is named after the Old Boston Post Stagecoach road, which runs straight through the farm property. Owned and operated by ...
Nov, 10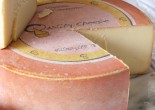 Black Goat Prairie Fruits Farm and Creamery Champaign, Illinois Pasteurized Farmstead Goat Milk Here's a tasty little soft ripened goat cheese from the heartland of America. The name of the farm says it all – ...
Aug, 11