Tiny Bubbles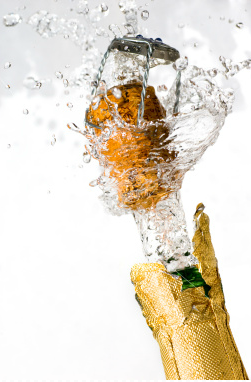 Just for you!
Whether it's Champagne or Sparkling wine, one thing's for sure – it's not a true New Year's Eve celebration until the bubbles come out.  Here are a few of our favorite bottles of bubbly perfect for your New Year's Eve celebration.
Francoise Chidaine Montlouis Sur Loire Sparkling Chenin Blanc
This organic and biodynamic wine is produced at the Chidaine family vineyards in the Loire Valley of France.  From vines of 40 to 80 years in age, this lightly sparkling beauty is loaded with rich fig and dried pear notes.  Soft ginger spice lingers on the finish.
Monmarthe Champagne Rosé
A true beauty with deep rich red cherry color.  The flavors are bright and concentrated with red raspberry and strawberry character, a little gentle grapefruit zestiness, soft toastiness, and spicy cumin notes on the finish.  A great rosé to enjoy as an aperitif or with fresh berries and whipped cream.
Luis Pato Vinho Espumante Maria Gomes
A deliciously soft and fruity wine with light bubbles.  This Portuguese sparkler is perfume-y, tropical, but dry, with a bit of a spice on the finish.  Complex, yet understated – a great everyday sparkler!